In Conversation with... Donna Bell, Director of Social Care and National Care Service (NCS) Development and Donald Macaskill, Chief Executive, Scottish Care
14:00 - 15:15
In this highly interactive session, the Scottish Government's Director of Social Care and National Care Service Development and the Chief Executive of Scottish Care will discuss the challenges and progress towards the creation of a National Care Service.
This more-intimate session will be facilitated and delegates will have the chance to send questions in advance as well as in real time from the floor.
Please note that the In Conversation sessions are smaller and more-informal, therefore spaces will be limited and you are advised to book early.
Director of Mental Wellbeing and Social Care, Scottish Government
---
Donna is Director of Mental Wellbeing and Social Care at Scottish Government.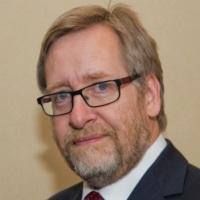 Chief Executive, Scottish Care
---
Dr Donald Macaskill has worked for many years in the health and social care sectors across the United Kingdom. A particular professional focus has been issues related to bereavement, palliative care and individual human rights.