Amanda Croft
Chief Executive, NHS Grampian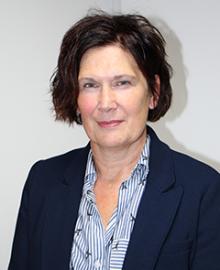 Professor Amanda Croft is the Chief Executive for NHS Grampian. Her previous role was Director of Nursing, Midwifery and AHPs, which she took up in September 2015. Prior to this she was the General Manager of Acute services in NHS Grampian. Amanda moved to the North East and NHS Grampian in the year 2000 and over that time has worked in a variety of posts across acute and primary care, in both professional and general manager roles.
Amanda qualified as Registered Nurse in 1992. She holds an MSc in Nursing which she obtained from Aberdeen University. She has also obtained a variety of management and leadership qualifications, more recently through a Florence Nightingale Scholarship. Amanda has been a visiting Professor with The Robert Gordon University since August 2016.
Amanda is interested in system leadership and in creating high quality systems of service delivery. She is keen to support and develop the next generation of leaders who will take forward the healthcare services of the future.