David McCartney
Clinical Lead, Lothian's & Edinburgh Abstinence Programme (LEAP), NHS Lothian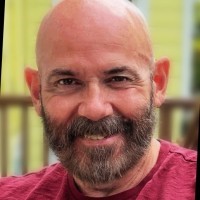 David McCartney is currently the lead clinician at the Lothians & Edinburgh Abstinence Programme (LEAP). David worked for many years as an inner-city GP in Glasgow, but retrained in addictions and founded LEAP in 2006.
He has a master's degree in alcohol and drug studies, and has supported and advised the Scottish Government over a period through membership of the Drug Strategy Delivery Commission, the National Drug and Alcohol Delivery Group and PADS. As part of a team, David represented the Scottish Government on the National Clinical Guidelines (Orange Book) working group which produced the National Clinical Guidelines update (2017).
He is the chair of the Scottish Government's Working Group on Residential Rehabilitation. The group's recommendations to government were accepted in 2020 and are now supporting government with implementation.