Dr Simon Leigh-Smith
Dr Simon Leigh-Smith Emergency Medicine Consultant, NHS Lothian (ERI)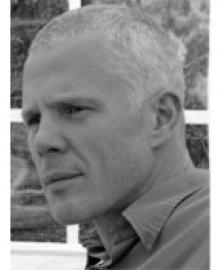 Simon graduated from Liverpool in 1990 and had a varied training experience including Commando, Para, GP, Emergency Medicine and Pre-Hospital/Retrieval before Consultant appointment in 2006. He has worked in Liverpool, Plymouth, Edinburgh, Portsmouth, London, Sydney, Kuwait, Iraq, Belize, Norway, Antarctic, South Atlantic, Iraq and Afghanistan.
He is 'virtually fluent' in French and is hoping that now the RN and French Navy share an aircraft carrier he may get more chance to practice.
He has a strong interest in Tension Pneumothorax, Human Factors in team working and the delivery of excellent pre-hospital care to major trauma and critical illness.