Iain Ramsay
Partnership Manager, Aberdeenshire Health and Social Care Partnership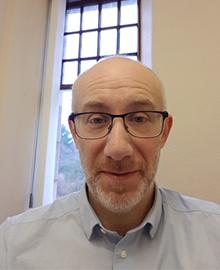 Iain Ramsay began his career in health and social care over 20 years ago, firstly as a registered adult nurse and latterly as a social worker working with older people. During his nursing career Iain worked at Aberdeen Royal Infirmary before leaving to undertake a postgraduate diploma in applied social studies and subsequently becoming a social worker in Aberdeenshire.
Iain returned to NHS Grampian in 2014 as Head of Healthcare before taking up the integrated health and social care post in 2016. In this role he has strategic responsibility for older people services, physical disability and sensory impairment services and leads work on the reshaping care agenda. Iain recently took on the role of Chief Social Work Officer for Aberdeenshire Council which he does in combination with his substantive post. 
Iain has a particular interest in the emerging field of digital health and care and is a member of the Scottish Health Technologies Group which he attends as a representative for Health and Social Care Chief Officers.