Jeane Freeman
Cabinet Secretary for Health and Sport, Scottish Government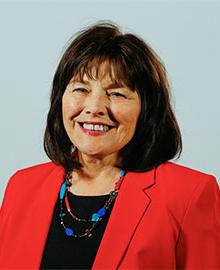 Born and raised in Ayr, Jeane attended the Glasgow College of Technology and studied sociology and politics before establishing Apex Scotland, a criminal justice employment organisation. She was also a member of the Parole Board for Scotland.
Jeane chaired the National Waiting Times Centre Board and was a member of the Judicial Appointments Board for Scotland.
In 1996, Jeane was awarded an OBE for her services to the rehabilitation of offenders. She was elected as the Scottish Parliament member for Carrick, Cumnock and Doon Valley in 2016. She was appointed Minister for Social Security in May 2016.