Kimberley Menzies
Location Manager, Aberdeenshire Health and Social Care Partnership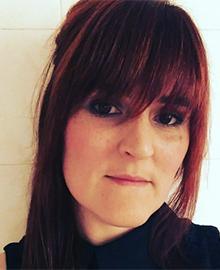 Kimberley Menzies began her career in Social Work in 2006 following completion of the BA (Hons) in Social Work at RGU, Aberdeen. Throughout her course, Kimberley worked across care settings as a carer in Aberdeen City and Aberdeenshire then secured a Care Management post in Aberdeenshire following graduation.
Kimberley spent six years in this post working to assess and support older people, older people with dementia and younger people with physical disabilities. In 2012, Kimberley took on the role as Senior Practitioner within the Care Management Team then was appointed to Team Manager in 2014.
Kimberley was appointed as Location Manager for the Aberdeenshire Health and Social Care Partnership in 2017 and this has allowed for the development of integrated teams in her area,  managing the core team and resources across the community and in various health and social care settings including Care Homes and Very Sheltered Housing. 
Kimberley is a representative on the Reshaping Care at Home programme board within the partnership and has a particular interest in the promotion of Rehab and Enablement Work across our areas.