Norman McKinley
Executive Director for UK Operations, British Red Cross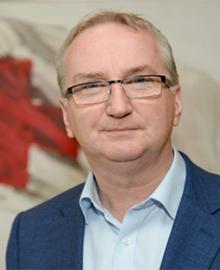 Norman joined the British Red Cross in 1997 as Regional Director and has held a range of senior positions across the organisation since then. As Executive Director of UK Operations he successfully led a large scale change programme modernising our work in UK in 2016. 
Prior to joining the Red Cross, Norman had a successful career within the Personal Health and the Social Services in Northern Ireland.
Norman is also a steering group member of the Richmond Group of Charities. He recently completed two terms as a Non-Executive Director with the Northern Ireland Ambulance Service Trust.