Pauline Howie OBE
Chief Executive, Scottish Ambulance Service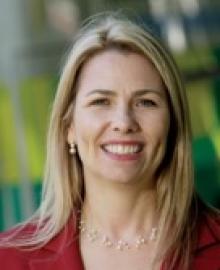 Pauline Howie began her career with CSL Group in London, working mainly with the Health and Local Government Sectors. Having qualified as an accountant in 1990, winning the Richard Emmott Memorial Prize for Best Performance in the Case Study Paper, she returned to Scotland and joined the NHS in Glasgow as Project Accountant with the Glasgow Royal Infirmary Unit.
She joined the South Glasgow Unit in 1992 as Deputy Director of Finance and helped in its NHS Trust formation. In 1996 she was seconded to the Scottish Executive Health Department as Head of Trust Finance, and later that year joined the State Hospitals Board for Scotland as Finance and Planning Director.
Pauline joined the Scottish Ambulance Service as Finance Director in March 2000, also taking responsibility for Information and Communications Technology, Fleet Services, Procurement, Planning and Performance management and Risk Management. In 2006 she took on the role of Chief Operating Officer, becoming Acting Chief Executive in May 2008 and was appointed Chief Executive in September 2009. 
She is passionate about developing the Service further to deliver person-centred, world class services, and to develop better joined up sustainable care as set out in the Service Strategy "Towards 2020: taking Care to the Patient". Pauline was awarded an OBE in the 2015 New Year's honours for her services to Scottish Ambulance Service and NHS Scotland.