Professor Jeff French
CEO Strategic Social Marketing, Strategic Social Marketing and Brighton University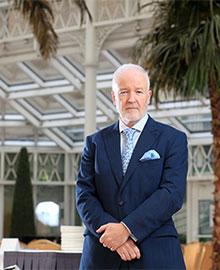 Jeff French is a global thought leader in the fields of behavioural influence, social marketing, social communication and citizen-focused programme planning and evaluation. Jeff has published over 100 academic papers and five books plus numerous guides and toolkits on these subjects Jeff is a visiting Professor at Brighton University and a Fellow at Kings College London University. 
Strategic Social Marketing works with Governments, some of the world's biggest private companies, International NGO's, as well as global organisations such as the World Health Organisation (WHO) and the European Centre for Disease Control on the development and evaluation of programmes that aim to influence positive social and health behaviour.
Jeff served on the advisory committee of the European EPODE obesity prevention and currently also serves on the advisory committee of the National PHE sponsored national HIV Prevention Advisory Board for England. 
Jeff has worked in over 30 countries with NGOs, private sector companies, governments, WHO and the European Centre for Disease control. Jeff's latest book; 'Social Marketing and Public Health: Theory and Practice, 2nd edition', has been highly commended in the Health and Social Care category of the 2018 BMA Medical Book Awards.