Suzy Aspley
Head of Communications, NHS 24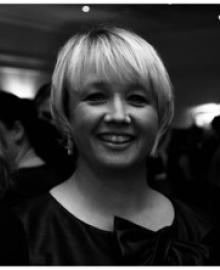 Suzy Aspley is a Senior Communications professional with a background in journalism and media relations in Scotland. She has worked in public and private sector roles ranging from newspapers where she was a news and features writer, to roles in the water industry, transport and the NHS.
She has led the corporate communications team at NHS 24 for a decade and the role includes all elements of communications from media, public affairs and marketing, to internal communications, social media and event management. She is a strategic advisor to the board and executive team and has been involved in a number of national programmes of work.
Away from work she spends most of her time with her family walking, running (with dogs and kids) and horse riding near her Trossachs home. She is also an avid reader and a writer of short stories, flash fiction and hopes to have a book published one day.