Plenary 2: Shaping Our Future Vision
Speakers:
Shirley Rogers – NHS Scotland Chief People Officer and Director of Health Workforce, Leadership, Reform and EU Exit Preparations, Scottish Government
Together, we have made significant progress in delivering the 2020 Vision for Health and Social Care. But in 2019… it's now time for us to begin co-designing and co-producing the next iteration! The aim is to build on what's worked well and promote greater inclusion, empowerment, diversity and opportunity, looking at how service users and staff can have the best care and work experience possible, regardless of their background or circumstances. And that is where NHS Scotland Event delegates come in.
The first part of this session will look at key issues for the current and future sustainability of health and social care services. This will cover some of the main areas of work resulting from the Health and Social Care Delivery Plan, including: improving self-management of health and wellbeing; shifting the balance of care to support people to live longer, healthier lives at home; and making the best use of digital technology. The session will include case studies showing how health and social care staff are taking this work forward in a range of different settings.
Delegates will then have an opportunity to help shape the future vision for health and social care into 2035 and beyond, including setting the future workforce vision. You will hear about some of the benefits brought by the 2020 Vision and will be asked to contribute your ideas on how you would like to see health and social care develop by 2035 and what future services should look like, both from the point of view of service users and from a staff perspective. This is an opportunity to be part of this initiative from the very start. Delegates will also be encouraged to continue to contribute their thoughts and ideas as part of ongoing engagement.
The final part of the session will be devoted to the presentation of awards to the winners of the poster competition, showcasing some of the excellent work taking place across health and social care in Scotland.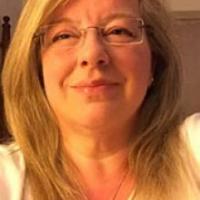 NHS Scotland Chief People Officer and Director of Health Workforce, Leadership, Reform and EU Exit Preparations, Scottish Government
---