Sponsorship
You are invited to be part of the leading health event in Scotland. This year's NHS Scotland Event will focus on Recovery and Renewal in our Health and Care Services and will engage delegates with an extensive programme as well as offering the welcome opportunity to network in-person with colleagues. With the need for health and care to continually evolve, there has never been a better – or more critical – time for your organisation to be part of our event.
Benefits and visibility through sponsorship and advertising
The 2023 NHS Scotland Event offers a wide range of unique and creative sponsor opportunities, which will enable you to demonstrate dedication to and investment in NHS Scotland. Being part of this year's Event offers the means to communicate key messages to a focused, influential audience, leaving a strong and lasting impression of your brand and services.
Why get involved?
One of the most notable strengths of the NHS Scotland Event is a full programme of speakers and sessions, which provides an ideal mix of educational and networking elements that will deliver an impactful delegate experience.
Who will you meet?
The Event attracts around 1,100 delegates from all sectors in the health service as well as our partners from other public and voluntary sector organisations. The Sponsorship Guide below, contains details on all the available packages and opportunities, as well as information on how to sign up to be part of this year's Event.
For more information or to discuss the sponsorship opportunities please contact Alison Notley on 0141 639 8123 or by email: alison.notley@eventage.co.uk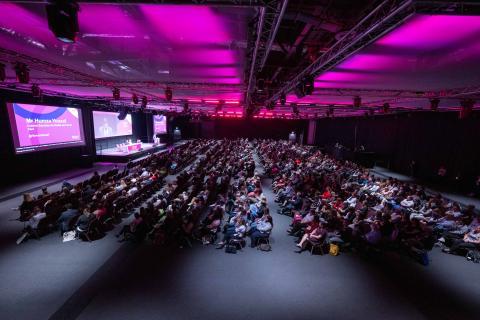 2023 Sponsors
For further information on all our sponsors for this year, follow the link below.