Plenary 4: Talking to Me? Then Listen Up
This session reflects the theme of the conference 'Working Together, Improving Outcomes' and examines what we know about how to develop valued co-production of improved health and health sector outcomes.
The session will first examine why there is an imperative for governments and their agencies to become more responsive and better at engaging and building relationships with those they seek to serve. The session will set out six design principles that are evidence-based for improving delivery in terms of efficiency, effectiveness and citizen value creation. As many of these principles are drawn from the field of social marketing, the session will also examine how applying social marketing adds value to social programmes.
The key points made in the session will be illustrated with real life examples of practice from around the world. The session will conclude with some advice about how best to implement the design principles set out in the presentation.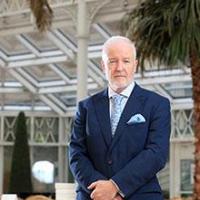 CEO Strategic Social Marketing, Strategic Social Marketing and Brighton University
---
Jeff French is a global thought leader in the fields of behavioural influence, social marketing, social communication and citizen-focused programme planning and evaluation.