Session I: Digitally Enabled Services – Collaborative and Sustainable
In response to the Coronavirus (COVID-19) pandemic, collaboration and innovation have led to the rapid expansion of digitally enabled services.
The session will share perspectives, outlining how the Scottish Government's Digital Health and Care Directorate is building on its experience and successes and extending proven developments into routine services.
The value of digital solutions is being recognised across health and care settings and digital tools and digitally- enabled pathways are being embedded into plans to re-mobilise and re-design services.
The experience of digital health and care during the response to COVID-19 is being used to inform the work underway to refresh the Scottish Digital Health and Care strategy. The strategy, which is part of the wider digital ecosystem, including the Scottish Digital, Data and A.I. strategies, will provide the framework beyond 2021.
The session will showcase examples from mental health and care home settings of the work which was extended during the COVID-19 response and how this will be a foundation for the future under the Digital Health and Care strategy.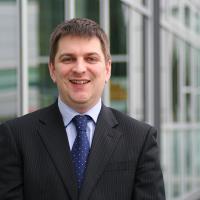 Head of Digital Health and Care, Scottish Government
---
Jonathan Cameron is the Head of Digital Health and Care in Scottish Government, and is currently leading on digital COVID-19 response programmes, including the Protect Scotland app and COVID-19 Vaccinations.