Introducing NHS Scotland's Accelerating National Innovation Adoption (ANIA) Pathway through an innovation deep-dive with the ScotCap Programme
14:00 - 15:15
The (COVID-19) pandemic had a detrimental impact on the delivery of NHS services. Whilst there has been significant challenges, the pandemic has highlighted the importance of collaboration and innovation to support recovery, improve the health of the Scottish population and to reduce inequity.
The Centre for Sustainable Delivery (CfSD) is leading the development of a new approach to accelerate the national adoption of high impact innovations across Scotland. The new Accelerated National Innovation Adoption (ANIA) Pathway is a significant development, bringing key innovation partners together to take a whole-system approach that turns high-impact innovations into wide-scale patient benefit.
The ANIA Collaborative will deliver:
Clinical leadership;
The right evidence base;
Technical expertise (legal, digital, procurement);
System readiness;
Training, skills and capabilities; and
Effective change management
This session will share the key building blocks of the ANIA Pathway using the Scottish Capsule Programme (ScotCap) as an example of successful innovation adoption, which has rolled out an innovative Colon Capsule Endoscopy (CCE) service across NHSScotland.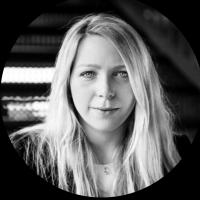 National Associate Director – Strategy and Innovation, Centre for Sustainable Delivery
---
Jess is the National Associate Director for Strategy and Innovation at the Centre for Sustainable Delivery.
National Improvement Advisor, Centre for Sustainable Delivery
---
Anna is a National Improvement Advisor at the Centre for Sustainable Delivery leading the implementation of NHS Scotland's Colon Capsule Endoscopy Programme (ScotCap).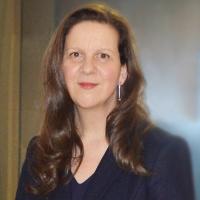 Chief Executive, NHS Golden Jubilee
---
Professor Gardner is the Chief Executive of NHS Golden Jubilee and an honorary professor of the University of Strathclyde.