Keynote Session 4: Mental Health Recovery and Renewal
The COVID-19 pandemic has affected every single person in Scotland. It has created anxiety and worry, and there is no doubt that individuals, families and communities will have found the past year really tough. Some of the mental health impacts of COVID-19 and of lockdown are only beginning to fully materialise. We also know that the mental health impact of the pandemic will not have been felt equally across Scotland, with existing inequalities playing a significant role in this.
As we learn to live with the pandemic, we need to continue to support good mental health and wellbeing, to help people manage their own mental health, and to build their emotional resilience. We need to ensure that people get the right support, at the right time, and in the right setting – including when mental illness does occur.
The past year has been unprecedented, but there has also been an unprecedented level of creativity and innovation in the way we provide support for our mental health. This session is a chance to hear from Kevin Stewart MSP, Minister for Mental Wellbeing and Social Care, about the Scottish Government's work to realise its vision of ensuring the right mental health help is in place for people across Scotland.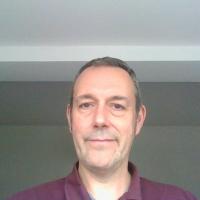 Principle Medical Advisor, Scottish Government
---
Alastair Cook became Principal Medical Officer for Mental Health, in Scottish Government in July 2020.