Session B: Health, Wellbeing and COVID-19 – People's Experiences and Priorities for the Future
In response to the Coronavirus (COVID-19) pandemic, healthcare services in Scotland were rapidly re-designed; services were paused, staff redeployed and new digital technologies introduced.
In August 2020, as the re-mobilisation of healthcare services began to be considered, the Cabinet Secretary for Health and Sport invited the ALLIANCE to lead on engagement work to capture people's experiences of health and wellbeing during COVID-19, to help inform the re-mobilisation of healthcare services.
The ALLIANCE worked in collaboration with a number of partners to form the People at the Centre – Mobilisation Recovery Group programme. The People at the Centre (PatC) designed a programme of activity, underpinned by an Equalities and Human Rights Based Approach, that included: facilitating a national conversation on health and care in Scotland; developing an ALLIANCE member reference group; building public health-informed, person-centred engagement; creating a living profile of health inequalities challenges, experiences and solutions; and capturing examples of community resilience best practice.
This session will share key findings from the programme including:
People's experience of, and the interplay between, access, communication and a person-centred approach;
Health inequalities and disproportionately impacted groups;
The mental health impact of the pandemic; and
Responsive services and good practice.
Delegates will also hear contributions from:
deafScotland sharing expertise on inclusive communication;
Marie Curie on their innovative work during the pandemic; and
A Community Links Practitioner's reflections and experiences of supporting people.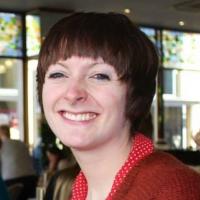 Director of Development and Improvement, The Health and Social Care Alliance Scotland
---
Sara Redmond holds leadership in directing and evaluating a portfolio of programmes that support and facilitate transformational change within health and social care.