Session F: Collaborative Cancer Care During COVID-19
NHS Golden Jubilee is Scotland's largest national elective and specialist centre for reducing waiting times, delivering care through collaboration for patients who need orthopaedic, ophthalmology, general surgery, and heart and lung services.
When all elective services were paused in March 2020 in response to the Coronavirus (COVID-19) pandemic, NHS Golden Jubilee quickly launched a collaboration programme with other NHS Boards to re-design services and develop new pathways to support urgent cancer for patients across Scotland, preventing delays and disruptions which could result in poorer clinical outcomes.
Working collaboratively to develop new skills, support different clinical areas and work with visiting teams, staff from across the organisation fully embraced the opportunity to deliver urgent care for patients across Scotland.
This session will use video case studies and presentations to:
Showcase the breadth of work;
Share experiences of Golden Jubilee and visiting staff; and
Highlight lessons learned and continuous improvement for the future.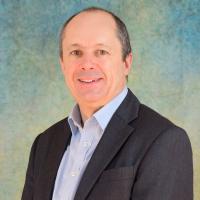 Medical Director, NHS Golden Jubilee
---
Dr Mark MacGregor has been Medical Director at NHS Golden Jubilee since September 2019. Prior to this appointment, Dr MacGregor was a Consultant Physician and Nephrologist and Interim Medical Director for acute services, in NHS Ayrshire & Arran, and is the co-vice chair of the Scottish Medicines Consortium.