Session H: Virtual Ambulance – Building a Remote Consultation Model in the 999 Setting
In April 2020, the Scottish Ambulance Service (SAS) introduced remote consultation in response to the Coronavirus (COVID-19) pandemic. Utilising the skills and experience of Urgent and Primary Care Advanced Practitioners, the aim was to continue to deliver timely and high-quality person-centred care for patients in challenging circumstances and times of increased demand.
This was an entirely new way of responding to 999 calls. Advanced Paramedics and Nurse Practitioners (APs) used digital technology to undertake clinical assessment and management of patients through telephone and/or video consultations for a selected range of 999 clinical presentations.
Working collaboratively with health and social care partners, SAS is developing clear and appropriate referral pathways for APs to utilise through the Redesigning Urgent Care programme and ensure patients get access to the right care, first time, every time. This provides patients with an experience and outcome that is more closely aligned to their needs and ensures a streamlined patient journey, expediting patient referral to the most appropriate pathway, in turn impacting on front door Accident & Emergency Department demand.
This session will explore the development of this delivery model and will look at how it has exceeded expectations for SAS and patients, and is now intended to remain as part of the SAS 999 response, embedded within the SAS Advanced Practitioners' rotational working model.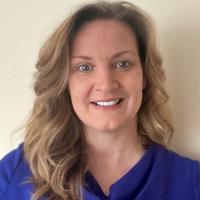 National Advanced Practice and Non-Medical Prescribing Lead, Scottish Ambulance Service
---
Gillian MacLeod is the National Advanced Practice & Non-Medical Prescribing Lead, at the Scottish Ambulance Service (SAS), with responsibility for the strategic development and delivery of Advanced Practice within the organisation.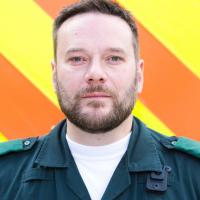 Advanced Practice Clinical Lead, Scottish Ambulance Service
---
Callum Johnston has worked for the Scottish Ambulance Service (SAS) for 21 years, with a background of Paramedic Practitioner (Urgent & Primary Care), graduating from Queen Margaret University (BSc) and GCU (PG Cert) and working in a variety of pre-hospital and Primary Care settings.