Spotlight Session 5: Virtual Pulmonary Rehabilitation; Saving and Improving Lives – Clinical Research in our NHS; Finding Lung Cancer Early
Virtual Pulmonary Rehabilitation
The Coronavirus (COVID 19) pandemic forced the temporary suspension of Pulmonary Rehabilitation (PR) across Lothian but also facilitated new ways of working.
PR is an effective, low cost intervention comprising of individualised exercise and education for people with a chronic lung condition. The impact on both hospital admission and length of stay is well documented.
Remobilisation of PR aimed to offer greater choice and accessibility, particularly to those who are socioeconomically disadvantaged, carers and those in work. A menu of options included tele-coaching, apps, and virtual PR. Virtual PR offers individuals similar exercise and education programmes to more traditional models from their home.
This presentation will explore how the virtual programme was significantly re-designed to incorporate enhanced safety, altered outcome measures and amended exercise programmes suitable for home environments.
The PR service plans to continue across Lothian both now and in the future as an additional format which offers greater access to those who might otherwise struggle to engage with PR.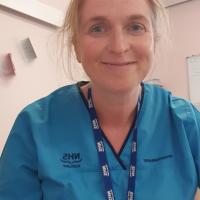 Team Lead Physiotherapist – Pulmonary Rehabilitation, NHS Lothian
---
Emma Dignan is a chartered physiotherapist who has worked in the NHS since graduating from Glasgow Caledonian University, in 1998.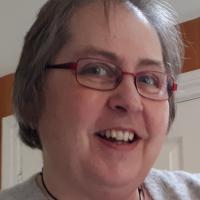 Team Lead Physiotherapist – Pulmonary Rehabilitation, NHS Lothian
---
Susan McNarry graduated in 1986, and initially worked in the South of England. Susan has a Bobath qualification in the treatment of adults with acquired neurological injury.
Saving and Improving Lives – Clinical Research in our NHS
Clinical research is the single most important way healthcare is improved – by identifying new means to detect, diagnose, treat and prevent disease. Throughout the Coronavirus (COVID-19) pandemic, research has provided hope and showcased a clear link between research and better outcomes for individuals and the NHS.
Since the first case of COVID-19 in Scotland emerged at the beginning of March 2020, over 120 COVID-19 research studies have been delivered across Scotland including drug trials, vaccine trials, testing new diagnostics, clinical studies and observational studies. Supported by NHS Research Scotland and the Scottish Government's Chief Scientist Office, NHS Boards across Scotland have been involved in this research.
This session will showcase the collaborative efforts across Scotland, the UK and internationally that have enabled world-leading research into therapeutics such as dexamethasone and tocilizumab, delivery of the Oxford/AstraZeneca vaccine, and much more.
These discoveries have significantly improved outcomes for people who catch the virus, especially those most at risk of becoming severely unwell and hospitalised; and are providing protection against COVID-19 in the shape of the vaccination programme.
Whilst the pandemic has been unprecedented, it provides important lessons for the future of research as we work together to re-mobilise, recover and re-design our NHS.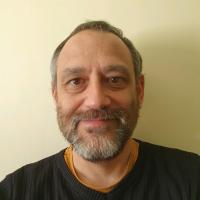 General Manager, NHS Research Scotland
---
Charles Weller is General Manager of the NHS Research Scotland Central Management Team (CMT).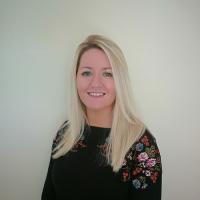 Head of Communications and Engagement, NHS Research Scotland
---
Fiona Fleming has worked in communications for over 15 years, specialising in health over the last 10 years.
Finding Lung Cancer Early
During the initial peak of the Coronavirus (COVID-19) pandemic, there was a decrease in urgent suspicion of cancer referrals.
Advice to stay at home to protect people from COVID-19, people's anxiety around possible infection at healthcare sites and the cross-over of symptoms with COVID-19 – such as a cough – is believed to have contributed to people delaying seeking help, and being referred for further tests.
While the majority of pathways have returned to pre-COVID-19 referral levels, there are a few groups that are taking longer to recover, including lung cancer.
Lung cancer remains the most common cancer in Scotland and any delay to diagnosis and treatment has a greater impact on patient outcomes, compared to almost any other cancer.
This presentation will reflect on the impact that COVID-19 has had on the urgent suspicion of cancer lung pathway and outline the collaborative effort that is underway across NHS Scotland to support its recovery from the development of clinical referral guidance, detect cancer early public awareness campaigns, Cancer Research UK's national webinar programme, re-design of services and more.
The need to detect, diagnose and treat cancer early has never been greater.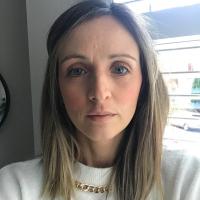 Senior Programme Manager – Cancer Performance & Early Diagnosis, Centre for Sustainable Delivery
---
Diane Primrose graduated from Glasgow Caledonian University with a first-class BA (Hons) degree in Marketing and Media.