Session G: Scaling Up, Delivering Together – How NHS24 is Meeting System & Citizen Needs Through COVID-19 & Beyond
Over the last year, the unprecedented national response to the Coronavirus (COVID-19) health emergency has seen some major transformation of services across the health and care system.
NHS 24 in response to the pandemic has, over this period, radically reconfigured its services to support health and care whole system resilience. Increased demand across urgent care and mental health support has seen a substantial increase in services, workforce and digital solutions, transforming NHS 24 from primarily providing an out-of-hours response to models of care delivered 24 hours a day, 7 days a week.
This session will provide delegates with insight as to what has been achieved in working collaboratively in a national response to COVID-19; the impact of these developments on the system and our citizens and what this might mean for re-mobilisation, recovery and re-design.
Delegates will learn of the range of developments progressed in partnership, with many walking in the shoes of others, forming the basis for planning and delivery of services that are fit for the future.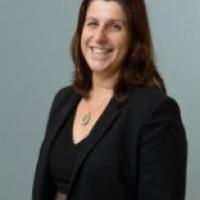 Medical Director, NHS 24
---
In Dr Laura Ryan's role, with NHS 24, she applies clinical expertise to develop and govern systems and processes which will support, enable and empower the Scottish population to live longer healthier lives.