Keynote Session 5: Renewing to Reduce Drug Deaths
The continued increase in annual drug-related deaths, and the fact that the death rate per head of population in Scotland is one of the highest reported anywhere in the World, makes this one of the most pressing public health priorities other than responding to the pandemic.
The Coronavirus (COVID-19) pandemic has put even greater pressure on the health and social care services which provide support to those with problematic drug use. However, Scotland's response to the pandemic has also opened up new possibilities for improving the way support is provided now and into the future.
Thinking about how we re-mobilise, recover, and re-design provides a focus for some of that improvement - setting a context for what is achievable and helping to drive positive change.
In this session, Angela Constance MSP, Minister for Drugs Policy, will set out the key aspects of the new mission which will help save lives and which will rely on crucial support from health and social care services. The Minister will be joined by leading stakeholders to continue the discussion.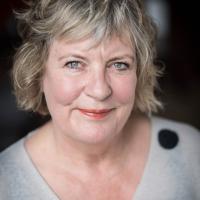 Chair, NHS Scotland Event 2021
---
Pennie Taylor is an award-winning freelance journalist and broadcaster who specialises in health and care issues.