Spotlight Session 3: Staff Care and Wellbeing…for a Pandemic and Beyond; Putting Staff First – Prioritising the Well-being and Recovery of Health and Care Teams; Staff Wellbeing Throughout the Pandemic from Redeployment to a Flexible New Way of Working
Staff Care and Wellbeing…for a Pandemic and Beyond
How do you attend to the emerging needs of a workforce during a pandemic and beyond?
NHS Lanarkshire's aim was to provide the best support for colleagues at the right place, at the right time against a background of unknowns and constant change. The only way of achieving this was to go back to basics and design a clear approach to staff support, that made sense to everyone and that would be scalable for the potential future demands.
In this presentation, delegates will find out more about the development of this approach which was delivered across multiple settings including acute hospitals, community hub assessment centres, community hospitals, community based teams and those involved in delivering care at home or in residential settings.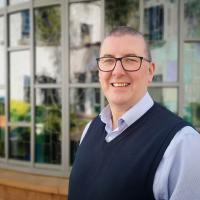 Head of Spiritual Care and Wellbeing, NHS Lanarkshire
---
Paul Graham, Head of Spiritual Care and Wellbeing, is the lead for Lanarkshire's Staff Care and Wellbeing Service which seeks to build resilience and enhance wellbeing to all staff within NHS Lanarkshire and North and South Lanarkshire Health & Social Care Partnerships.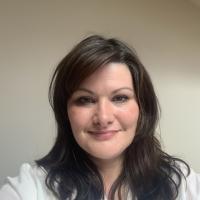 Consultant Clinical Psychologist
---
Dr Susan Ross, Consultant Clinical Psychologist, is the lead for Lanarkshire's newly formed Psychological Services Staff Support Team, which offers specialist 1:1 mental health assessment and intervention for Health and Social Care staff in Lanarkshire.
Associate Nurse Director, South Lanarkshire Health and Social Care Partnership
---
Lynsey Sutherland, Associate Nurse Director, is the South Lanarkshire Health & Social Care Partnership lead for Staff Wellbeing and Wellbeing Champion.
Putting Staff First – Prioritising the Well-being and Recovery of Health and Care Teams
NHS Grampian and its partner Health and Social Care Partnerships recognise the importance of prioritising the wellbeing and recovery of staff across the system as the country moves on from the Coronavirus (COVID-19) pandemic.
This has characterised the approach to staff health, wellbeing and safety throughout the pandemic, which now includes the We Care programme as one of the five strands of Operation Snowdrop – NHS Grampian's plan for helping staff cope with the winter challenges and COVID-19.
A key priority in their Re-mobilisation Plan is to ensure that the health, safety and wellbeing of the workforce will have the same status as patients and the public. This is to ensure that, once services are resumed, they can be maintained with a robust, recuperated and well recovered workforce, which is vital to ensuring the public can have confidence in the readiness to provide the highest possible quality of care.
Delegates attending this presentation will hear how a key element of the programme is to supplement the extensive support provided for individuals with proactive help for team recovery, tailored to different tiers of need, for approximately 1,600 teams across NHS Grampian and the three Health and Social Care Partnerships.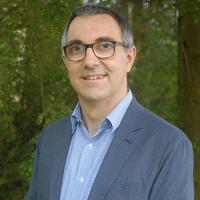 Director of People & Culture Organisation: NHS Grampian
---
Tom Power joined NHS Grampian in July 2020, having spent the previous decade working at NHS Education for Scotland. Tom has a background in organisational, leadership and workforce development.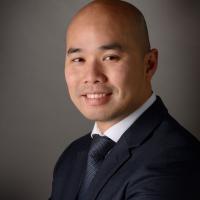 System Transformation Programme Manager, NHS Grampian
---
Preston Gan is the System Transformation Programme Manager, at NHS Grampian. Preston qualified as a Managing Successful Programmes (MSP) Practitioner and a Certified Lean Six Sigma Green Belt holder.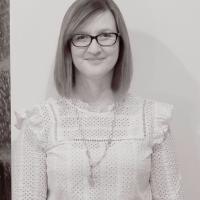 Clinical Psychologist and Lead for NHS Grampian Team Recovery and Recuperation Project, NHS Grampian
---
Dr Emma Hepburn is a clinical psychologist, and currently project lead for the team recovery and recuperation project, which is part of NHS Grampian's We Care programme.
Staff Wellbeing Throughout the Pandemic from Redeployment to a Flexible New Way of Working
Staff are our most valuable asset in delivering high quality care – and as the last year has highlighted, are also vulnerable to the high levels of stress involved in continuing to deliver care during the Coronavirus (COVID-19) pandemic.
At the start of the pandemic, 80 per cent of Musculoskeletal (MSK) physiotherapy staff across NHS Greater Glasgow and Clyde were redeployed to support acute colleagues. Learning new skills, they worked in a range of settings before returning to the service and embracing a largely virtual style of service delivery. During the pandemic, questionnaires were distributed across the service asking colleagues about wellbeing, stress levels and suggestions for improvement staff self-care.

This presentation will explore this further and delegates will hear how feedback was reviewed regularly and, where possible, acted upon quickly. As a result of direct feedback a number of changes were made including:
Physical activity breaks of 30 minutes each day to counteract the physical strain of newly sedentary work;
Electronic patient resources curated and housed on the NES Clinical Knowledge platform for ease of access;
Increased time available for the additional administration that virtual working creates; and
Regular communication with staff through newsletters, Twitter and team meetings.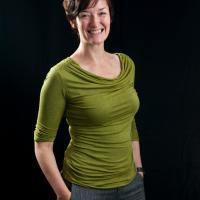 Practice Development Physiotherapist, NHS Greater Glasgow and Clyde
---
Since qualifying in 1987, Karen Glass has enjoyed a dynamic career taking her from Glasgow to Malawi and Australia and back again.