11:15 - 12:30
Using an Evidence-Based Approach to Improve Unscheduled Care
This presentation will explore how NHS Greater Glasgow and Clyde has implemented a range of initiatives to tackle A&E waiting times and support patients into the right care at the right time. There have been a number of programmes delivered at scale to avoid hospital admission or to better manage flow in hospitals, while creating a more positive patient experience and underpinning the future model of unscheduled care. 
Delegates will hear more about the findings of new research into the experience of A&E patients to provide detailed insight into attitudes towards A&E, reasons behind attendances and why patients did not choose alternative pathways. The evidence is now being used by NHS Greater Glasgow and Clyde to inform new public messaging campaigns and approaches to help ensure staff and patients are able to make informed decisions based on the patients' individual needs.   
The presentation will also discuss:
The impact the Flow Navigation Centre has had on diverting patients away from A&E and how the department's digital first approach has seen more than 80% of all patient engagements taking place over Near Me;

The impact of the Continuous Flow Model - an approach to help increase the movement of patients through hospital by ensuring a regular schedule of moves are planned in line with expected discharges;

The findings of a new survey which provides insight into the decision making process of flow 1 and 2 patients who have self-presented at A&E. This is the first piece of research of its kind in Scotland post-COVID, and provides valuable information to support Boards in setting policies and communications in relation to the Right Care Right Place.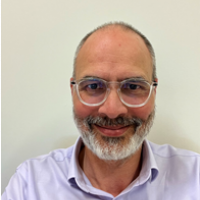 Deputy Medical Director (Acute Services), NHS Greater Glasgow and Clyde
---
Dr Scott Davidson is the Deputy Medical Director (Acute Services) and a Consultant Respiratory Physician at the Queen Elizabeth University Hospital.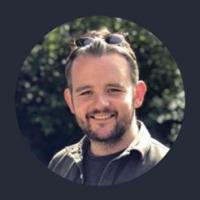 Director, South Sector, NHS Greater Glasgow and Clyde
---
Arwel Williams is Director of the South Sector, NHSGGC. The South Sector of NHSGGC covers a number of clinical sites including the Queen Elizabeth University Hospital.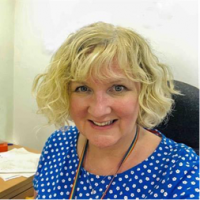 Director of Communications and Public Engagement, NHS Greater Glasgow and Clyde
---
Sandra Bustillo was appointed as Director of Communications and Public Engagement for NHS Greater Glasgow and Clyde in February 2020.
Operation Flow – A Whole-System Approach to Improving Urgent and Unscheduled Care in Lanarkshire
Operation Flow is Lanarkshire's strategic and ambitious plan to improve flow in order to enhance the experiences for patients and staff and improve urgent and unscheduled care. 
In order to create system capacity for improvement, a nine-day firebreak was implemented to stabilise the system. During the Firebreak, a number of actions were taken to enhance collaborative working across the whole-system and improve flow, including daily multi-disciplinary team meetings to review all patients and ensure they met the criteria to reside in a bed as well as increased senior clinical decision-making to support direction to other parts of the system.
In this presentation, delegates will hear how the firebreak successfully reduced occupancy levels and improved performance against the four-hour standard.
Delegates will also find out more about Operation Flow2 which takes account of the learning from the firebreak.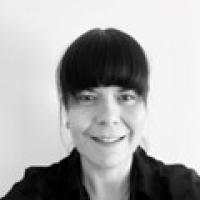 Head of Planning and Development, NHS Lanarkshire
---
Kirsty is Head of Planning and Development for NHS Lanarkshire having stated in post in August 2021. During January 2023 Kirsty also became Project Lead for Operation Flow.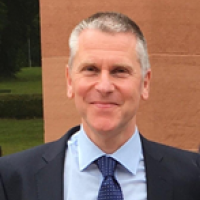 Executive Medical Director, NHS Lanarkshire
---
Dr Chris Deighan is Executive Medical Director for NHS Lanarkshire, having started in this post in January 2023.
Scottish Ambulance Service - Right Care, Right Place
The role of the Scottish Ambulance Service continues to grow and develop. Whether providing patients and carers with virtual care (pre-dispatch), care in their own home (non-conveyed), facilitating secondary care in an appropriate setting or taking patients to A&E, the Scottish Ambulance Service (SAS) continue to offer a rapid response to the most time-critical events whilst being respectful of the resources of others.
The pandemic resulted in SAS re-designing their response model to maintain person-centred care through a lens of Realistic Medicine.
In this presentation, delegates will hear more about one of their key initiatives - the development of the innovative Integrated Clinical Hub. The Hub offers clinical assessment that tailors the needs of patients with non-immediately life-threatening conditions to facilitate the right care in the right place at the right time.
SAS operate in a virtual environment, staffed by a multidisciplinary clinical team of paramedics, nurses, advanced practice clinicians and GPs. It is designed to manage the flow of patients from point-of-call through to an agreed outcome which may include self-care, onward referral to another pathway or the dispatch of a conveying resource.
Medical Director, Scottish Ambulance Service
---
Dr Jim Ward has been Medical Director of the Scottish Ambulance Service since 2014. His team lead SAS work on Cardiac Arrest, Stroke, Major Trauma and Urgent Care amongst other work streams.
How Can We Avoid Another Winter Like the Last One?
Last winter was one of the most challenging for the health and social care system. The substantial increase in seasonal demand for unscheduled and critical care due to the combined high incidence of flu, COVID-19 and other respiratory infections, put exceptional pressure on an already strained system that was working hard to rebuild following the pandemic and striving to meet high levels of demand for elective procedures.
Addressing the significant practical and ethical issues of too many people being in hospital longer than they needed to be, and the knock-on impact this has on their physical condition and quality of life, takes a huge concerted effort.
The Scottish Government's Action Plan (March 2023), developed with NHS Scotland, COSLA, SOLACE, social care and social work stakeholders, sets out the key actions which should be taken to address the urgent issues around delayed discharge and high hospital occupancy.
The plan emphasises the importance of a multi-agency, whole system response. Patients must be involved in decisions about their own care and listened to as early as possible.
This presentation includes case study examples and sets out the actions to embed and sustain best practice across the whole system to help make this coming winter a better one.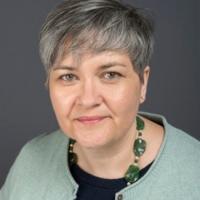 Co-Director, Social Care and National Care Service Development Directorate, Scottish Government
---
Angie spent many years working in mental health community settings before moving to management within the newly formed HSCPs.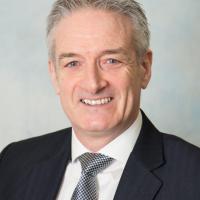 Chief Operating Officer – NHS Scotland, Scottish Government
---
On the 1st July 2021 John took up the position of Chief Operating Officer for NHS Scotland. Prior to this he was the Chief Executive of NHS Ayrshire and Arran for 9 years.